The Royal Races Jubilee Event
Celebrate the Jubilee weekend, the only way her Majesty approves of.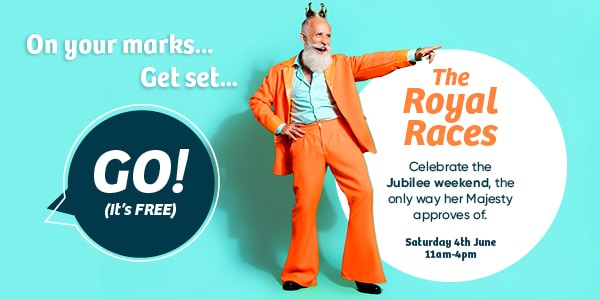 Hosted by comedy commentators Mike & Mike, join us for a quintessentially British afternoon of lawn games with a twist, where you could be in with the chance of winning a whole host of prizes!
Hosted on Saturday 4th June, 11am – 4pm, this is a free event for all to enjoy.