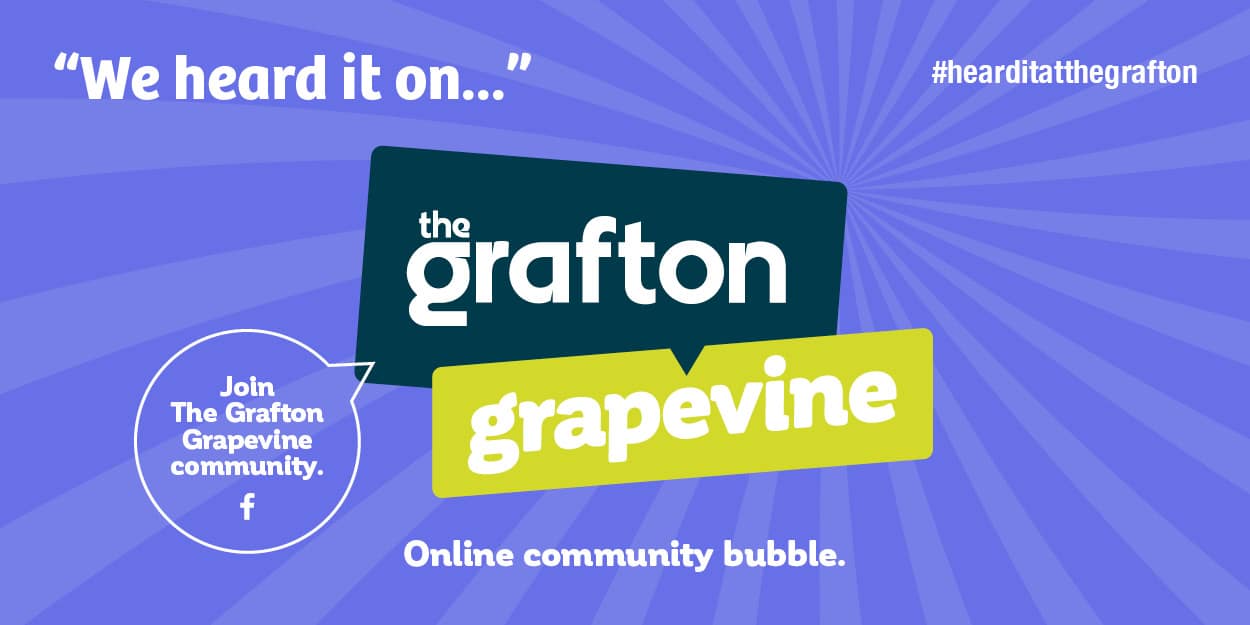 Have you heard..?
The Grafton is proud to launch the Grafton Grapevine – your online community bubble where we will be hosting monthly conversations about things that truly matter to you, us and Cambridge.
Keep your ears on the ground as we'll soon reveal the first conversation and provide you with all you need to know on how to join the community.
he community is at the heart of everything we do at The Grafton.
That's why, over the next 6 weeks, we are also partnering with Star Radio to help make education as readily available as possible during these difficult times, and together, we're asking for your help.
From 20th February to 31st March, we're calling out to all of Cambridge to help us donate much needed educational supplies for underprivileged pupils in our local area.
Your donations will help thousands of children in Cambridge to have the necessary tools to be able to get the education they need.
For anyone wanting to support, you can make a pledge.
) and drop off your educational supplies at our collection box located near the Fitzroy entrance to the centre whilst carrying out your essential shopping, or make a virtual donation via our dedicated giving page.
#hearditonthegrapevine #hearditatthegrafton