The Grafton is currently undergoing a substantial refurbishment, to rejuvenate the centre and create a more inviting shopping, dining and leisure destination for the people of Cambridge to enjoy. Owner Legal & General Property is investing £18.5 million in the centre, and is making improvements to entrances, lighting, the creation of new shops, and bright open spaces throughout, as well as making improvement to the centre's restaurant offer.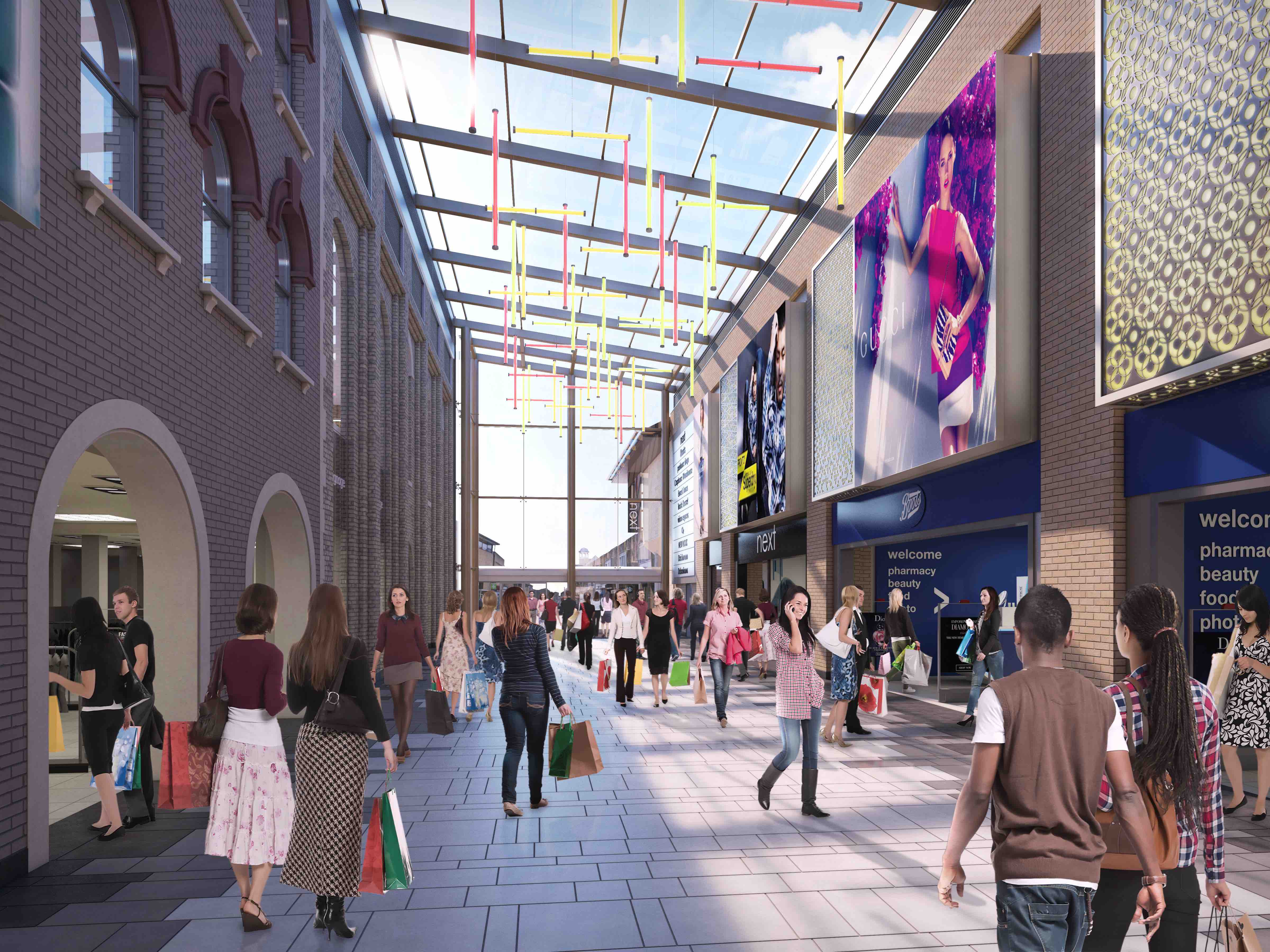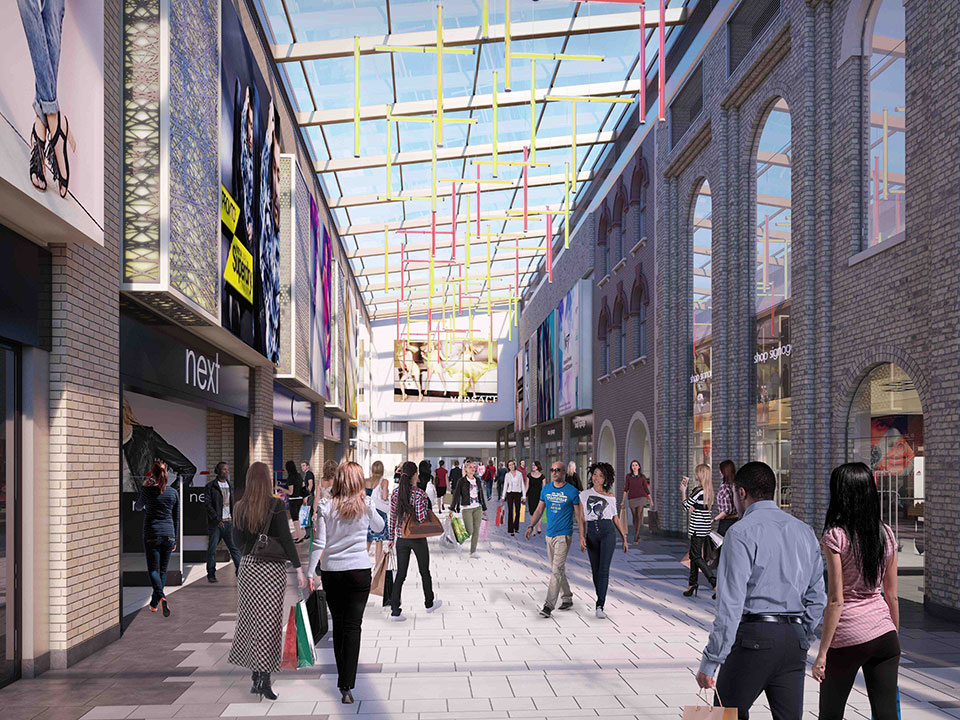 Decathlon and The Entertainer have been announced as the first new brands to join The Grafton as part of the refurbishment programme. Both new to Cambridge, Decathlon will be selling its range of sports products, clothing and accessories for adults and children, while independent toyshop The Entertainer will be selling a host of popular brands, which the families of Cambridge will love.
The refurbishment is planned in two phases, with phase one focusing on the Fitzroy Street entrance and The Mall, which will be finished in summer 2017. Plans for phase two include improvements to the Great Court and the creation of a new restaurant quarter, to compliment the recently refitted Vue Cinema.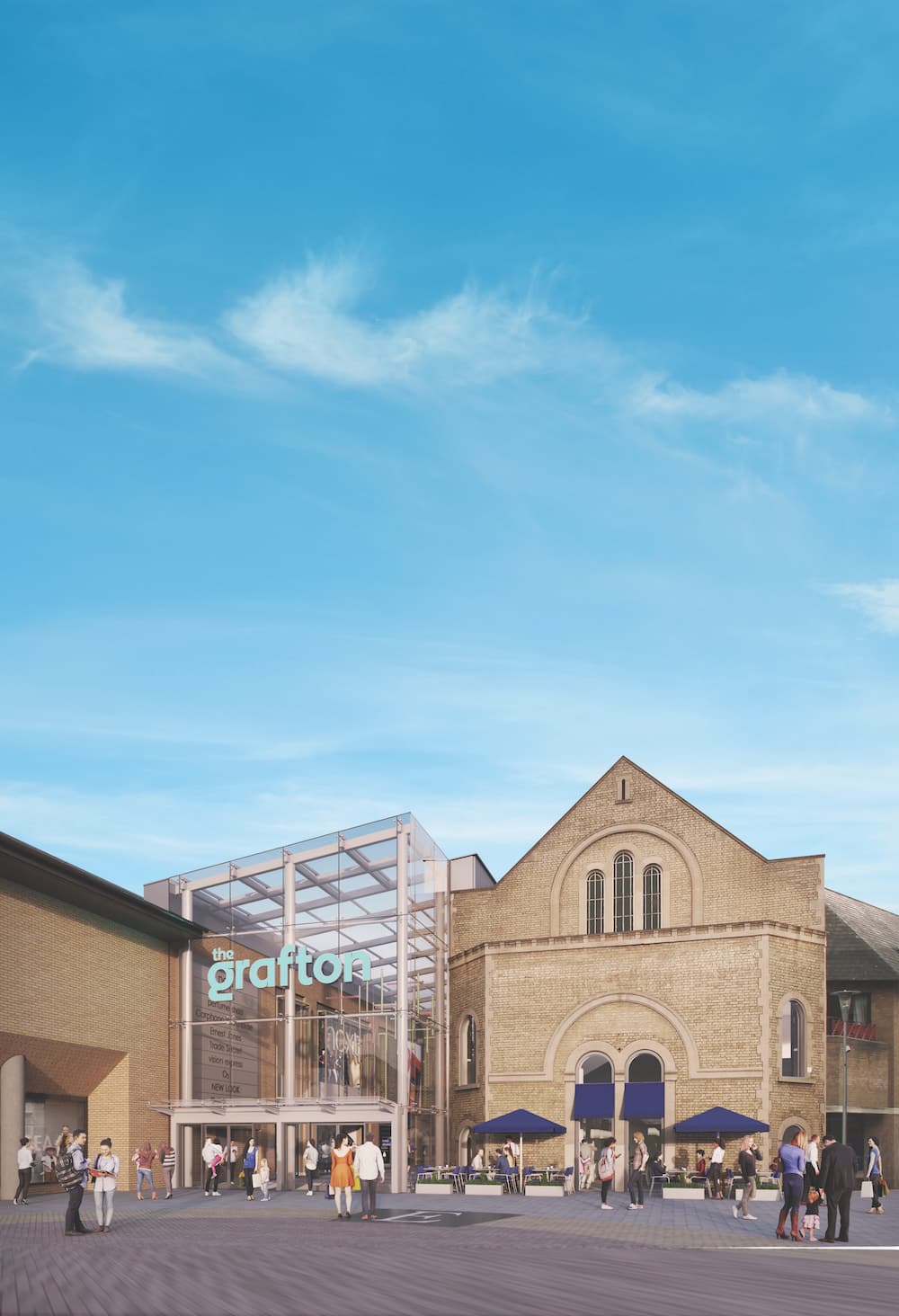 The Grafton will be staying open for the duration of the refurbishment. To keep up-to-date on progress please follow us on Twitter or like us on Facebook.
Improvement is on the way…
As part of The Grafton's refurbishment plans, the Burleigh Street entrance has now re-opened and will be the main entrance into the centre whilst essential works take place on the Fitzroy Street entrance. We look forward to revealing a new, bright, modern entrance on Fitzroy Street in a few months time.
All our stores, restaurants, cafés and the cinema are open as normal, and we thank you for shopping, eating and watching with us whilst we build you a better Grafton Centre.