Life Lab (Genome Research Limited)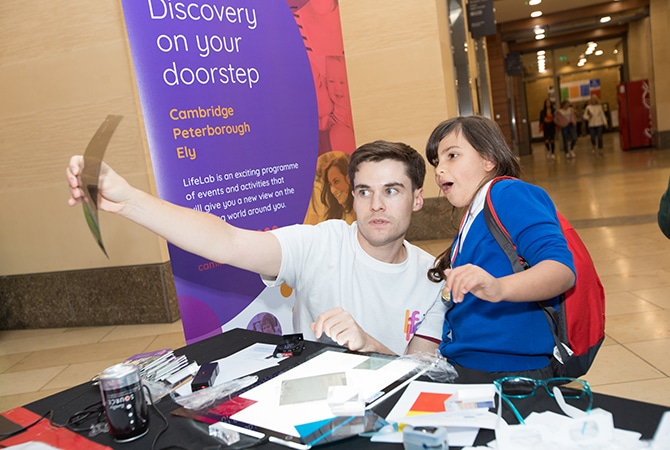 Visit the LifeLab discovery playground and enjoy exciting hands-on activities. Discover how gaming helps us explore the brain and test your detective skills to find changes in DNA. Make your own bracelet of genetic code and extract DNA from strawberries. Explore Stories from Science to discover the personalities, work, passions and quirks of the people behind the science.
All welcome, drop in at Escape at The Grafton, near Decathlon.
For more information, visit