A brighter, better Grafton has arrived
The refurbishment of The Grafton Cambridge has reached a key milestone with the completion of a brighter, better Grafton!
Phase 1 saw Decathlon open its first store in Cambridge at The Grafton, offering an interactive shopping experience and catering for over 80 different sports, appealing to a wide range of sports enthusiasts, students and families in Cambridge.
Followed by the Fitzroy Street entrance reopening which now features a striking double height glazed roof with feature lighting installed, and along with a new floor, creates a bright and spacious environment for visitors.
During the redevelopment, The Grafton owner Legal & General Real Assets has also announced an increase in its investment in The Grafton by approximately £10 million, taking its total investment to £28.5 million. The additional money went towards the two remaining phases of the project which involves reconfiguration of the former BHS unit and the introduction of an exciting new food quarter.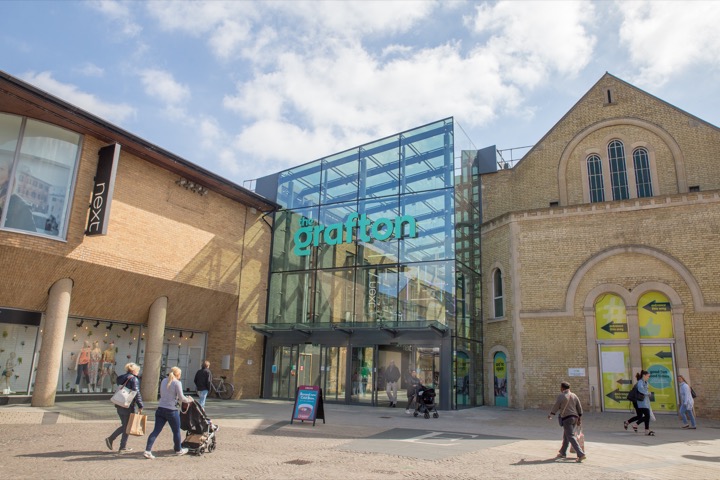 Costa Coffee relocated to Central Court in December 2017 and has almost doubled in size, offering a new catering and seating area, followed by the introduction of H&M Home, offering a large selection of top quality interior design and decorations.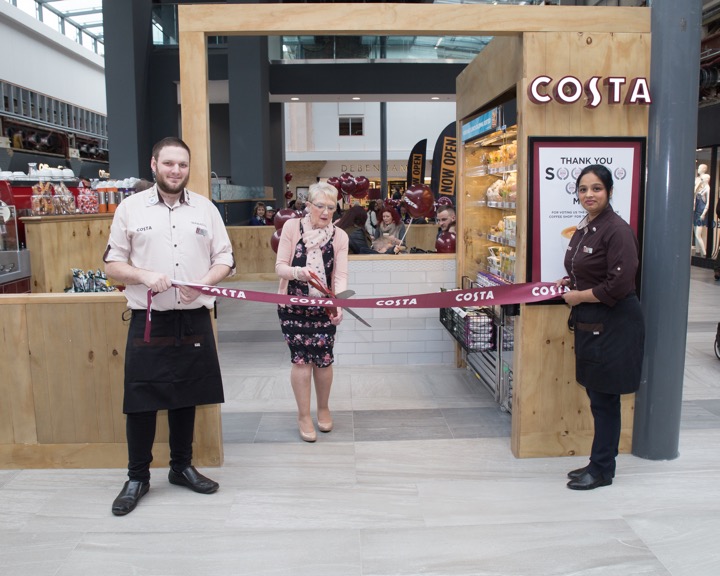 The final phase saw the reconfiguration of the former BHS unit, an important aspect of the centre's transformation, announcing the opening of Pure Gym in 2018 which will occupy part of the former BHS unit. This, alongside the completion of the new food quarter, will enhance the centre's leisure offering and complement the 8-screen Vue Cinema.
A new restaurant concept opened in the Cente forming part of the new dining quarter, namely Food Social.
Independently owned, Amélie is the first name to sign for Food Social. It is the UK's only restaurant for Flammeküeche, an authentic light dish made of thin bread dough, spread with crème fraîche and fresh topping combinations that dates back to the 14th century and originates from the French Alsace region.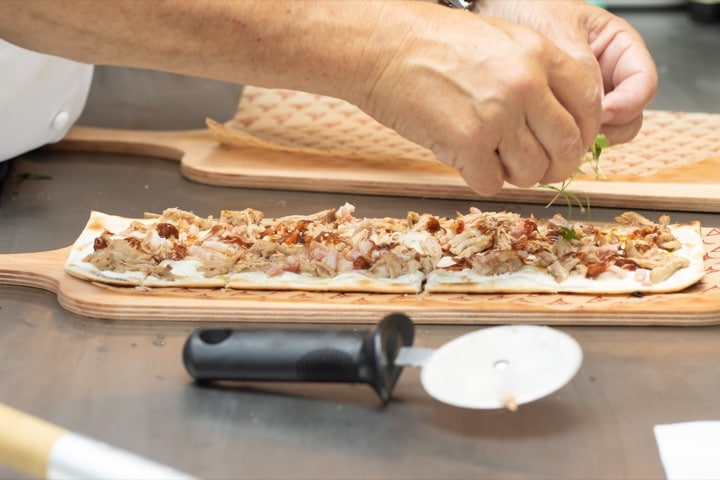 Food Social will be home to eight new casual dining restaurants, three of which will feature dine-in food-pods. These will complement the ground floor level food-pod in the centre of the mall, adding to the overall appeal.
Keep updated to further F&B announcements further very soon which will add to the great retail names that we already have.
The refurbishment of The Grafton has been undertaken by Wrenbridge, a London and Cambridge-based developer, with projects across East Anglia and the South East of England.
The Grafton's £28.5 million refurbishment programme included major improvements to the shopping environment throughout, upgrading entrances, flooring and roofs, to create a bright and modern environment for visitors to enjoy. Legal & General also plan to enhance the centre's retail line-up over the upcoming months with new units and anchor opportunities.