A Nordic Experience at The Grafton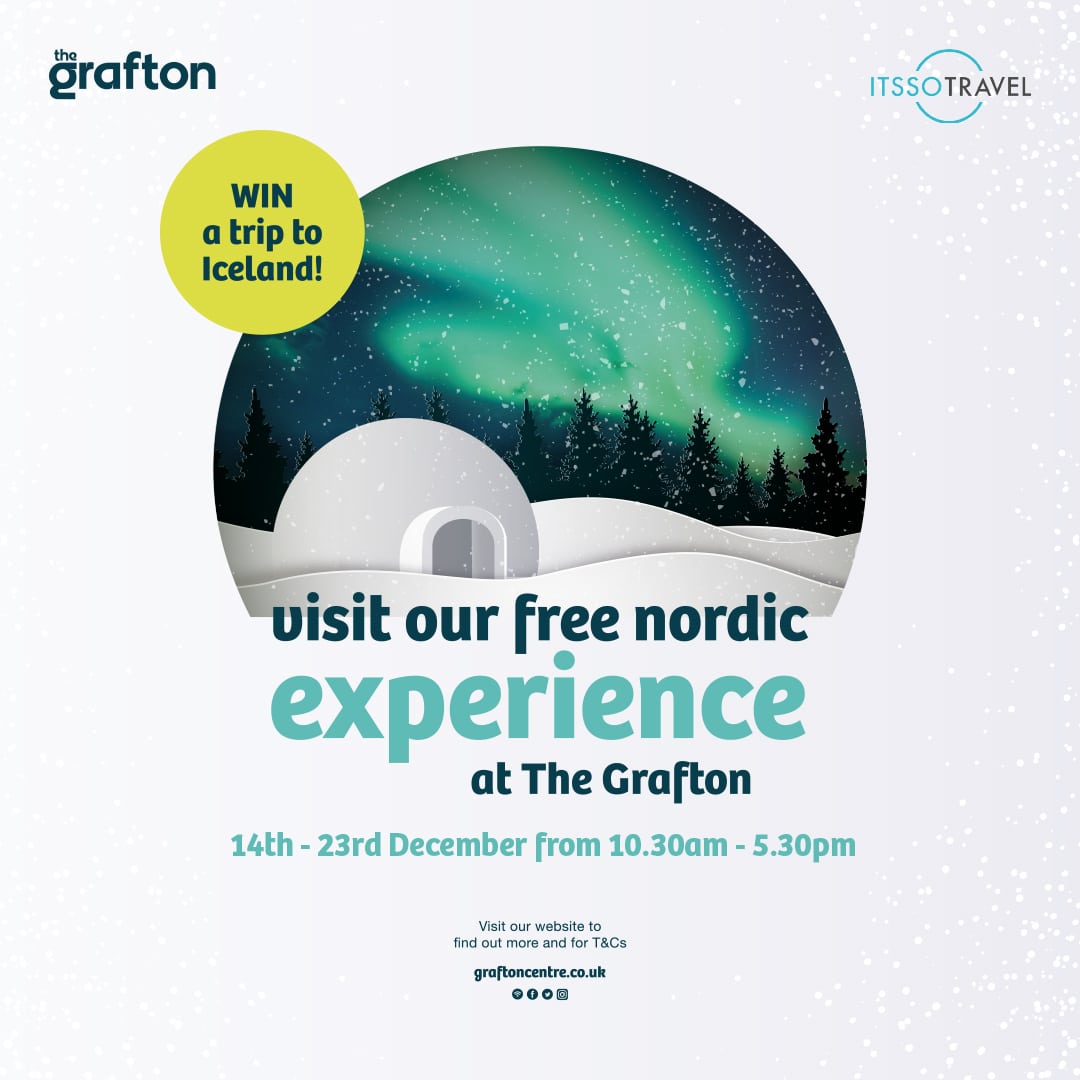 Come to The Grafton this Christmas, where a trail of 3 igloos will not only take you on and immersive Nordic Experience, but also give you the chance to WIN a trip to Iceland to see the Northern Lights in real life!
From 14th – 23rd December from 10:30 – 17:30 each day, you will be met by the Nordic Engineers who will take you through 3 igloos, each with an environmental focus and show you how you can help save the planet. Along the way, you will learn about the most spectacular and endangered environments and how to reduce plastic waste in the ocean, protect the earth's forests and green spaces and the effects of light pollution whilst having a look at the Northern Lights.
PLUS, spend £40 or more in The Grafton and stand a chance to WIN a trip to Iceland in partnership with ItsSo Travel, our newest family-run travel agents.
Find the Nordic Experience in Food Social, near Vue and ask the Nordic Engineers on how to win the trip!
T&C's apply and can be found here.